[ad_1]
By Tom Rivers, editor Posted Aug 18, 2021 4:58 PM
Photos of Tom Rivers
MEDINA – Medina Literacy Zone staff held an open house today at the Holy Trinity Church Education Center at 211 Eagle St. They also distributed backpacks and back-to-school supplies school.
Staff members include, from left to right: Julie Johnson, Case Manager and Employment Readiness Trainer; Carolyn Graff, Literacy Instructor and TASC Examiner; Shelly Smith, literacy teacher for TASC; and Melinda Grimble, literacy teacher for TASC.
TASC stands for Test Assessing Secondary Completion Examinations, a program formerly known as the General Education Development Program (GED).
The Medina Literacy Zone is a program of the Orléans / Niagara BOCES. Today's program included representatives from some of the 40 zone partners in the community. Some of these organizations include Community Action of Orleans & Genesee, Orleans County Mental Health Department, Orleans County YMCA, and United Way.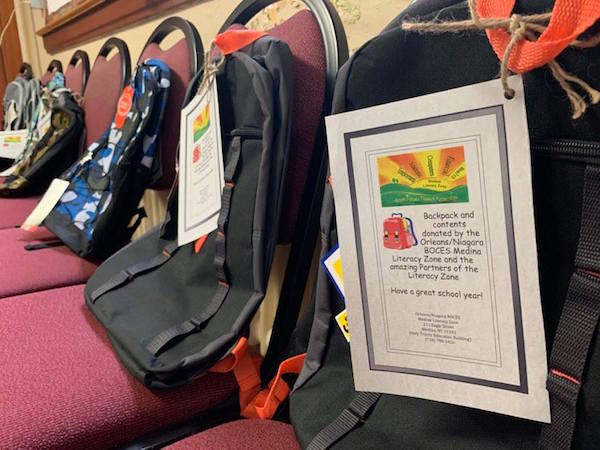 There were 55 backpacks available for the students. The Association of Churches of the Medina paid for 25 of the backpacks and the staff of the Literacy Zone of Medina paid for 30. The BOCES of Orleans / Niagara paid for the school supplies.
"We know that many parents are struggling financially because of Covid and we wanted to take some of the stress away from them," said Melinda Grimble, literacy teacher in the program.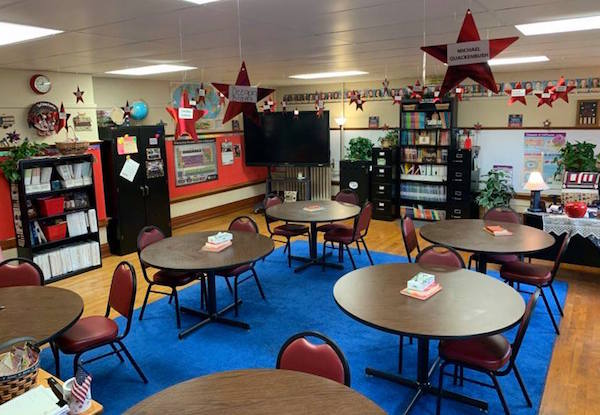 This is the classroom of Shelly Smith, a literacy teacher for TASC. She hangs stars from the ceiling with the names of recent students who have completed the program and passed the TASC.
Its students are aged 16 to 60. Last year, during the Covid pandemic, the Medina Literacy Zone distributed 30 laptops for students to learn online and attend Zoom video conferencing sessions.
"Our first goal is to build confidence and hope they can do it," Smith said. "Then we develop their skills. "
The program includes a coffee cart and a $ 500 donation from MAAC keeps it for much of the school year.
For more information on classes at the Medina Literacy Zone, call (585) 798-1420.
[ad_2]
Source link