[ad_1]
While the initial back-to-school expenses for uniforms and new shoes may be set aside for another year, the cost of extracurricular activities is rising for many households.
From music lessons to swimming lessons, some parents shell out hundreds of dollars per child each term.
But as the cost of heating, electricity and other essentials continues to soar, many parents are being forced to make tough decisions.
Amy Dutton from Co Wicklow has a daughter in primary school and a son in secondary school.
She said prices have gone up in all of their extracurricular activities compared to last year.
Martial arts lessons for her 12-year-old son have gone from €18 a month to €21 for a one-hour lesson each week, while a la carte lessons for her eight-year-old daughter have gone from €5 at 8€.
While she said GAA membership for her daughter is quite reasonable at €40 a year, the fee has doubled from last year.
This means the family will spend over €600 this year on extracurricular activities, up over €150 from last year – for the same activities.
Ms Dutton had wanted to enroll the children in more activities this year but said that was no longer an option due to rising costs.
"As a parent of two active children, it's very upsetting not being able to allow them to attend activities more frequently," she said.
"They have the ability to take two martial arts classes a week, but with both of them currently taking one class a week, that's already overkill.
"GAA is over for the winter now and we'd love for them both to have two active nights, but that's just not an option for us," she said.
Ms Dutton said they had noticed that all of their expenses had increased over the past year and they were feeling the pressure.
"All the bills are going up, from gas and electricity, to the grocery store – right down to our annual bin fee which has gone from €50 a year to €85," she said.
Phil Kelly of Co Dublin has three children aged nine, two and one.
Music lessons for her two-year-old have gone from €150 per term last year to €255 this year.
This means that the family now spends more than €700 a year in school, up from €450 last year.
He said this was partly due to his two-year-old moving up from the infant group to the toddler class – but nonetheless, it's a big price hike.
"I would love for the two youngest children to take music lessons, but unfortunately we can't afford it," Mr Kelly said.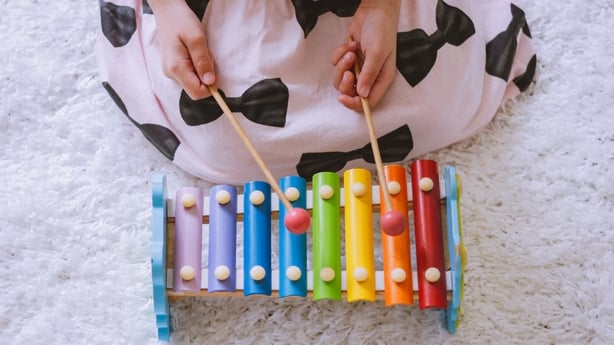 He said the cost of GAA activities for his nine-year-old also increased, while the price of softball activities remained the same as last year.
In total, the family spends more than €1,300 per year on extracurricular activities for two children.
"The eldest would also like to go horse riding but we can't afford it.
"It is difficult to say no to a child for purely financial reasons beyond our control," he added.
According to a recent survey by the Irish League of Credit Unions (ILCU), many parents are cutting back on spending this year, due to the cost of living crisis.
67% of parents surveyed said they would be forced to deny their children after-school activities because they couldn't afford them. That's up from 46% last year, a jump of 21%.
Meanwhile, 34% said they couldn't afford new gym equipment for their child, while 24% couldn't afford new shoes.

When asked what other options they would consider to help manage household expenses, 31% of parents said they would consider trying to earn extra income.
23% said they would consider taking out a personal loan, while 14% said they would consider asking family or friends for a loan.
9% of parents are also considering seeking debt or budget advice.
Paul Bailey, communications manager at ILCU, said their research suggests more parents are taking out loans to fund back-to-school costs and extra-curricular activities.
"More than one in four parents go into debt to cover back-to-school costs, with 21% having debts over €500," he said.
"The average parental debt is €339," he added.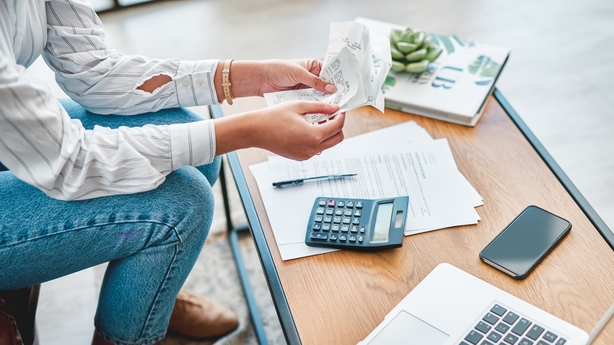 The Money Advice and Budgeting Service, known as MABS, provides free assistance to those seeking advice on money, budgeting and debt.
Karl Cronin, MABS Regional Director for North Connacht and Ulster, said they have seen a noticeable increase in the number of calls to their helpline and offices over the past two months.
The MABS Helpline is open Monday to Friday from 9 a.m. to 8 p.m. on 0818 07 2000.
Mr Cronin said the helpline has a team of fully trained counselors who will conduct an assessment with the caller and come up with the best course of action.
"This may lead to a referral to a MABS office in the callers local area for a face-to-face appointment for further review of the financial situation," he said.
"The MABS service is completely free, confidential, independent and non-judgmental," he added.
Top MABS tips
If you're struggling to manage your finances, Cronin said the first step is to write an accurate and realistic budget.
"A well-planned budget will help you organize money coming in and going out and plan for bills, unexpected expenses, and saving for special events," he says.
"It also ensures that you are in control of your finances and are not overspending," he added.
With day-to-day spending on the rise, Cronin said it's now more important than ever to keep a close eye on your budget and review it regularly.
"And remember that a well-balanced budget should include treats and things to look forward to – a budget is a tool, not a punishment," he added.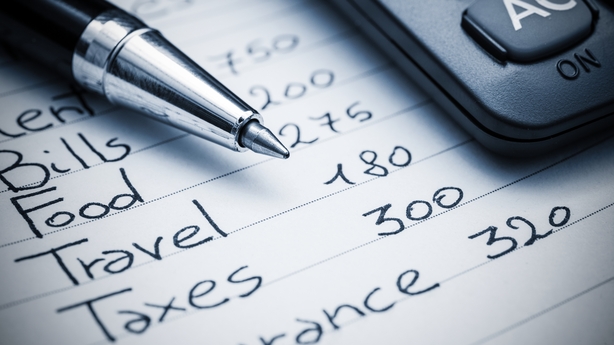 As for cutting expenses, Mr Cronin said he would suggest parents make a list of their total expenses – both essential and discretionary.
"Priority expenses for any household are accommodation costs, such as the monthly mortgage payment or rent, food, heating, electricity and medical expenses. Then transport and education are important," he said.
Once you have a clear and accurate picture of all your spending, Cronin said you can look at your discretionary spending and decide if it's possible to reduce it.
He acknowledged that reducing activities such as extracurricular activities can be very difficult for parents.
"Parents can feel immense pressure to get their kids involved in everything from sports to music lessons, from dance lessons to horseback riding and everything in between," he said.
"Not only does this cause financial pressure, but it creates additional stress for parents who find themselves running from A to B several nights a week while trying to fit in with dinner time and homework. also has a transportation cost to consider here," he added.
Mr Cronin said he would advise parents to have a conversation with their children.
"Ask them which activity they enjoy the most and scale back accordingly," he suggested.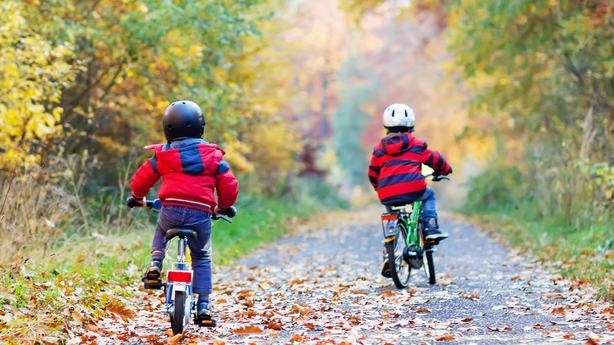 The National Parents Council Post Primary (NPCPP) works on behalf of parents and young people in post-primary education.
Its director of communications, Paul Rolston, called on schools, educational institutions, clubs and community organizations to support parents who may be struggling financially.
"No one should discriminate against a child, teenager or family on the grounds that they are unable to pay," he said.
"In particular, the NPCPP calls on all schools and community organizations not to remove facilities or activities from children and students – and no young person should be identifiable by peers or others because parents do not cannot afford a service or activity."
"This is a time for communities to come together and support our most vulnerable – a time for leaders in society to show respect and understanding," he added.
Mr Rolston also said he would encourage parents to explore the free activities available in their area.
"We would like to remind everyone that there are many activities available in our beautiful countryside that provide opportunities for activity, exercise and social interaction at no or minimal cost," he added.
[ad_2]
Source link